About Us
The Hellenic Photographic Society (E.F.E.) was established in 1952, as a non-profit association and is the oldest artistic photographic organization founded by the greatest photographers of that time and in which almost all well-known photographers participated, and still participate to this day of our land.
Its purpose is the development of photography and video as means of artistic expression in every possible way, as well as the creation of works of art and their promotion in all forms and trends through the diversity of each member.
Members of E.F.E. everyone who deals with photography in its artistic form and can contribute to the aims of the Society can become, regardless of gender and nationality.
E.F.E. officially represents Greece in the International Federation of Photographic Art (FIAP), of which he has been a member for a number of years. It also cooperates with International Federations and Associations and has Branches in Heraklion, Preveza, Kavala and Chania.
E.F.E. organizes:
Photography exhibitions, individual or group of its members and distinguished photographers, in its exhibition center and in cooperating Associations at home and abroad.
Photography competitions, Panhellenic and International.
Educational seminars and workshops for its members and friends.
Live or online presentations of the work of its members and important Greek and international photographers.
Lectures - Discussions on photography and Art issues, with the participation of important personalities from the field of Arts.
Photographic Excursions at home and abroad.
Among its activities are:
Participation in international events and BIENNALES.
"E.F.E. Publications" for the publication of the work of its members.
Exchange events between Clubs and internal and external bodies.
Awarding of FIAP's International artistic - honorary titles, as well as its own.
Publicizing the work of great Greek photographers and its members through the promotion of its Historical Archive.
The responsibilities of the Board of Directors
EFE is represented by the President and the General Secretary. The President is deputized by the First Vice-President. The 2nd vice-president is responsible for competitions. The Artistic Director is responsible for the artistic activities of EFE, the Treasurer for the financial management. In addition to the above officials, in the board of directors, which meets at least once a month, also includes 3 other members and two alternates. Also, the Board of Directors assigns certain specific tasks to its members or ordinary members.
The members of the Board of Directors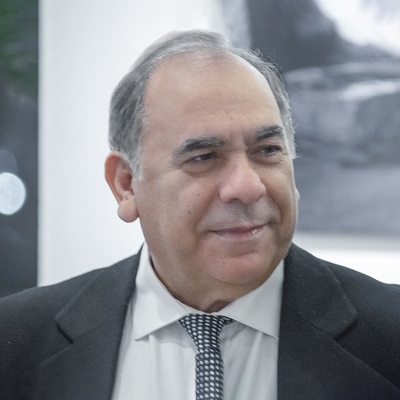 CHAIRMAN
KYRIAKOS KOKKOS
ESFIAP, ESHPS
He was born in Serres. He has been dealing with photography since 1990. After 2008 he has been systematically dealing with photography. He teaches the photo editing program LIGHTROOM since 2009 and is responsible for the Photography seminar and workshops of EFE since 2013. He is a member of EFE since 2009. Member of the Board of EFE since 2013 as Treasurer (2013-2015) and General Superintendent (2015-2021). Since 2017 he is the Director of the ATHENS FIAP EXHIBITION CENTER. From 2021 he is the president of the Board of Directors of EFE.
---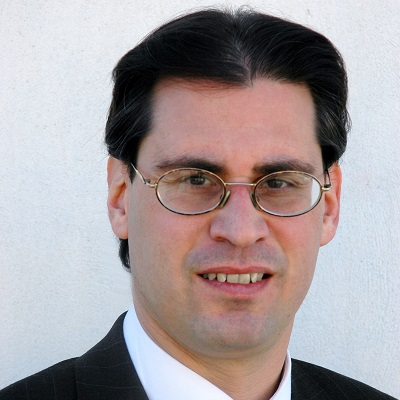 VICE PRESIDENT A'

YIANNIS LYKOURIS
ΜFIAP, EFIAP/b, HonEFIAP
At the age of 12, he became the youngest member of the EFE. Since 1993 he has been elected to its Board of Directors and since 1997 he has represented Greece in FIAP. In 2010 he was elected a member of the Board of Directors of FIAP and a year later Vice President of EFE. In the same year he was appointed Director of the FIAP Biennale Service. In 2012 he was elected Secretary General of FIAP, a position to which he was re-elected in 2014 and 2018. He has been awarded the EsFIAP and HonEFIAP honors as well as the AFIAP, EFIAP and EFIAP/b artistic distinctions while he is also the first Greek photographer to hold the artistic title MFIAP. Various photographic federations around the world have declared him an honorary member. In 2018, China's Jinan International Photography Biennale named him one of the top ten international photographers in the world. In the same year, he was appointed visiting professor at Shandong University in China. He mainly deals with travel, landscape and nude photography. His works have repeatedly been distinguished in national and international competitions. His photos have been published in Greek and foreign publications and have been presented in many exhibitions in Greece and abroad. He works as a lawyer in Piraeus.
---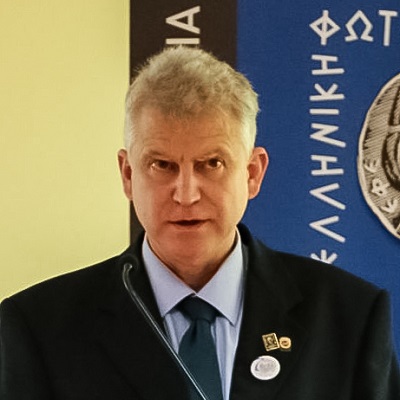 VICE PRESIDENT B'
SPYROS IATROPOULOS
EFIAP/p, ESFIAP
He was born in Istanbul and has been involved in creative photography since 1985 as a self-taught artist with his own darkroom. He has been nurtured in the darkroom mainly in b/w prints, tinted transparencies and specializing in copper tone processing He started his international career in 1991 and in 1994 he received his first AFIAP title. For his International activities, International Photographic Organizations, Companies and Associations (FIAP, PSA, ISF, GPU, ICS etc.) honored him with 29 artistic photographic titles and 17 honorary ones. He holds four masters of ISF, ICS, PPI and EFE. FIAP has honored him 6 times (from 1994 - 2015) in 2012 with the ESFIAP title and in 2015 EFIAP/platinum. He is the first Greek photographer to be honored by FIAP with the three consecutive titles EFIAP/bronze, silver, gold and the second with the title EFIAP/platinum. He has more than 200 awards from his activities. His biggest international success is the gold medal he won in 2010 in China at the 3rd International Photo Salon Chengde with participation of more than 20000 photos. He held dozens of solo exhibitions in China, Romania, Hungary, Czech Republic, Taiwan, etc. He has been a member of EFE since 1988. He has been elected to the Board of Directors since 1994 as Administrator, Supervisor, General Supervisor and from 2004-2010 Vice-President. In 2011, he assumed the position of President until 2021. During his 10-year administration, EFE transformed into a modern, internationally recognized association that patronizes competitions, awards artistic and honorary titles, and organizes world-class competitions of high quality prestige.
---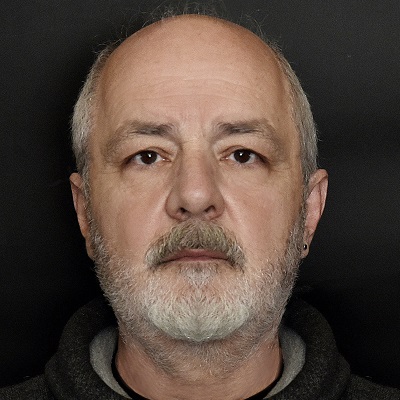 ART DIRECTOR
NIKOS LEONTOPOULOS
Nikos Leontopoulos was born in Athens. He is a graduate of the School of Graphic Arts and Artistic Studies of the TEI of Athens with master's degrees in Computer Graphics and Adult Education. He has worked for many years in large Advertising Companies and Graphic Arts Ateliers. He was a professor of applications at the School of Graphic Arts and Artistic Studies at the TEI of Athens and lecturer of Graphic Design seminars at IEK and Advertising Companies. He was a member of the Curriculum Development Team in the creation of the "Graphic Arts - Multimedia" graduate program of the Hellenic Open University and has written the "Preprint" books on color and image processing for the same Program. He was also Artistic Curator of the publications of E.A.P. He has attended Photography seminars and has been working professionally for many years mainly with advertising photography and photographing works of painters. He maintains an Advertising Office and was the publisher of the cultural magazine "Epochs". He has had two solo exhibitions in galleries in Athens and has taken part in more than 40 group exhibitions.
---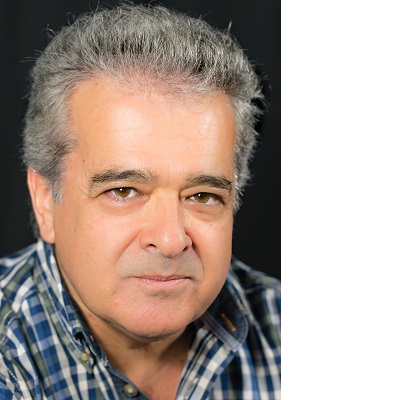 GENERAL SECRETARY
CHRISTOS SANDAKAS
He was born in Heraklion, Crete. Since 1985 he lives in Athens. He has been an amateur photographer for thirty years. Since 2017, he has been attending photography seminars at the Hellenic Photographic Society and participating in various workshops. He is a member of EFE since 2018.
---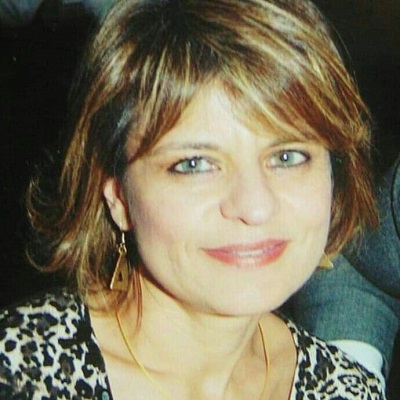 TREASURER
KIKI FRENZA
She was born in Athens and studied Business Administration at the University of Piraeus. She has been dealing with digital photography since 2014. She attended artistic photography and image processing seminars and is a member of EFE since 2015. She has participated in group exhibitions in Greece and abroad and has been distinguished in Panhellenic and International photography competitions. Her passion is traveling with cultural interest and travel photography.
---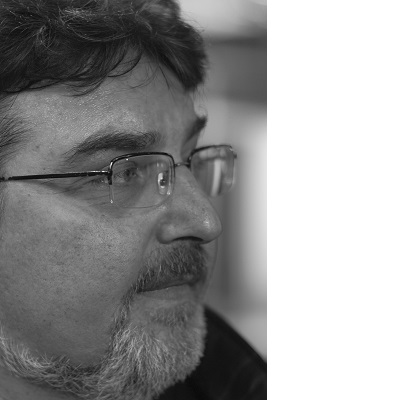 MEMBER
YIANNIS TSILIDES
AFIAP
He lives and works in Athens. He is self-taught and has been involved in photography for many years, but with its artistic side since 2005. He studied Electronic Engineering and is an elected member of the Board of Directors of the Hellenic Photographic Society, since 2015. With his participation in domestic and international competitions of was awarded the title Artist FIAP through international distinctions. Photographically, he was always stimulated by the "different" and began to look for it in young people and their lifestyle. There he met the places of fetish, Alternative, Gothic etc. These are his favorite subjects and the events of this youth in Greece, Europe and also in the USA which were the most important stop in his photographic journey. He has published and exhibited his work both in Greece and abroad.
---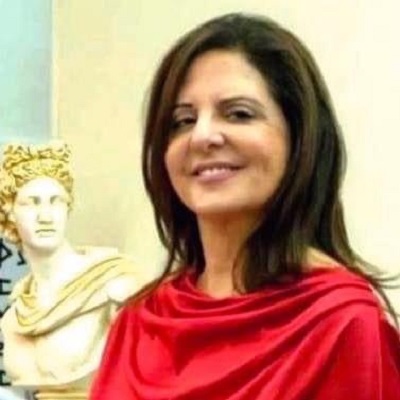 MEMBER
ANTA KAZAGLI
EHPS/s, ΕFIAP
She was born in Athens. After her studies in Management Secretarial and Business Administration at DEREE, she worked as an executive in Multinational and Greek companies. She holds many distinctions and medals in Panhellenic, International competitions and Biennales, with paramount the World Gold medal of F.I.A.P., in 2017. She has taken part in photography exhibitions in Greece and abroad and her photos have also been published in magazines and on the internet. She has attended all the seminars of E.F.E. and constantly attends new photography seminars and workshops. Member of the ISF and member of the Board of Directors of the SILK ROAD PHOTOGRAPHIC ORGANIZATION. Since 2019 she is Special Secretary of the Board of Directors. of E.F.E.
---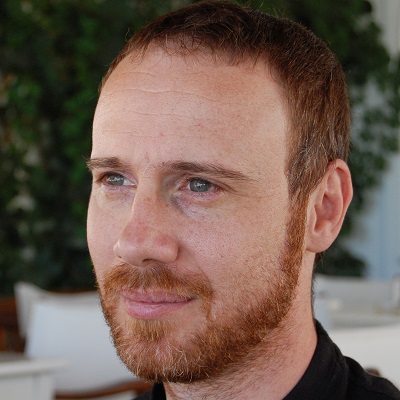 MEMBER
DIMITRIS PARASKEVAKIS
EFIAP/b, EHPS/s, ESFIAP, ESHPS
He lives in Athens and has been involved in artistic photography since 2004. With knowledge in analog and digital photography, he focuses his interest on travel photography, the human factor, but also on patterns and the abstract. He has participated and distinguished himself in Greek and international competitions since 2009. In 2019 he was awarded the artistic title Excellence FIAP/b by the World Federation of Photography (FIAP). At the same time, he has participated in several group exhibitions in Greece and abroad, in international competitions and in Biennales. He is a member of E.F.E. since 2013 and since 2015 he has been elected to the Board of Directors.
---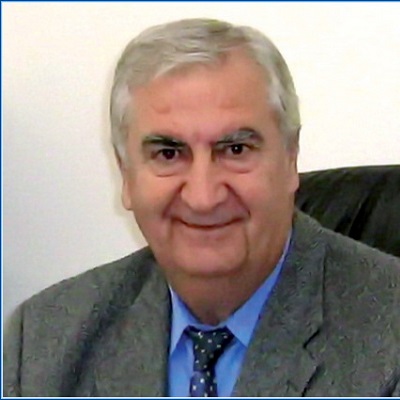 AN. MEMBER
CHARALAMPOS IOANNIDIS
AFIAP,EHPS/b
He was born in Athens. He studied at the Faculty of Law of the Aristotle University. One of the pioneers of the dissemination of photography in Thessaloniki with the organization of courses, competitions and photography exhibitions. He practiced law in Athens for 40 years and served as Legal Adviser to the General Secretariat of Hellenism Abroad of the Ministry of Foreign Affairs. He has been involved in photography since 1965, with a focus on nature photography and the monuments of our Cultural Heritage. He is a member of E.F.E. since 1971 and has taken part in group exhibitions and competitions with several distinctions and prizes. He has also held 2 solo exhibitions with large-format photographs. At the same time, he deals with audio-visual projections, and his work on Mount Athos has been screened all over Greece with excellent reviews.
---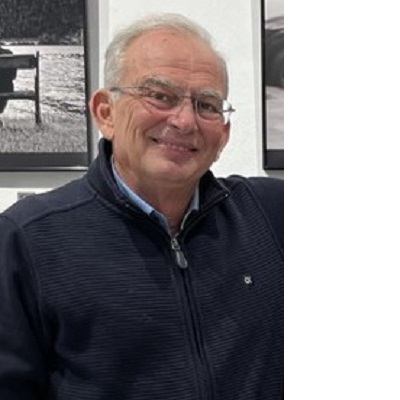 AN. MEMBER
NIKOS MEGRELIS
He was born in Genoa, Italy in 1957. Journalist, director with more than fifteen awards and distinctions to his credit in Greece and abroad for his journalistic work and documentaries. In his journalistic career, he was fortunate to meet and interview people who left their mark on modern history (Arafat, Demirel, Isabel Allende, Holbrook, etc.). He has worked in the newspapers "TO VIMA", "TA NEA", "PROTI" "ETHNOS" and in the television stations ET-1, NET, MEGA, ANT1 and director at ERT WORLD. In his documentaries he focuses on social issues. "Shooting vs Shooting" "Dying for the Truth" (2011)" was awarded at several festivals (Sichuan-China, Kazan-Russia, etc.) and was on the short list of nominations at the Hellenic Cinema Academy awards. It has been shown in more than 20 countries and has participated in dozens of festivals in Greece and abroad. His latest (2020) documentary "Where there are people" premiered at the 22nd Thessaloniki festival and was honored with awards at the Aegean Docs and Chalkida festivals. He has been a member of critical committees at many international documentary festivals, general secretary of ESIEA, vice-president of Technopolis, vice-president of the Greek Documentary Union and - for a short period - member of the Board of Directors of the Hellenic Cinema Center. Passionate about photography from an early age, he has taken part in many group exhibitions and in 2019 held his first solo exhibition. He has studied Statistics, speaks and writes English and Italian.
---

Special duties
Press Officer:: Spyros Papadatos
Historical archive manager: Georgia Imsiridou
Dark Room Manager: Athanasia Panagea